It's time to get moving!
Enjoy Zoom ZUMBA
with Holly for a great workout this Saturday.
If you are a current student, you can access the Zoom login link in the Facebook Body Moves Community, Joy, and Movement group. If you have not yet connected with us on Facebook, let us know by email (info@fitnessatbodymoves) or phone (319-337-4777), and we will get you the information you need.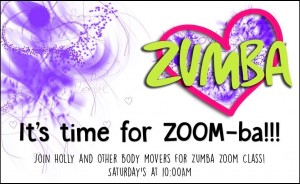 If you are NOT a current student, look into our various membership options, including our Quick Start program of two weeks for only $25. Quick Start gives you access to all of our classes, including Nia, a Body Moves exclusive! For more information, email us at info@fitnessatbodymoves.com or call the studio at 319-930-6705.
There is no better time to take care of your health.
Let us help you do just that!
Currently all of our classes are held remotely by Zoom or LIVE on Facebook, but we are preparing for a soft opening. This will include both in-studio and online class options.