AGELESS GRACE

®

Ageless Grace® is a brain fitness and wellness program of 21 Simple Tools for Lifelong Comfort and Ease. The practice of Ageless Grace promotes the Three R's – the ability respond, react and recover efficiently and safely. Designed for all ages and abilities, Ageless Grace emphasizes a variety of anti-aging techniques such as joint mobility, spinal flexibility, right-left brain coordination, core strength, bone density, kinesthetic learning, cognitive functioning, systemic health, balance, fall prevention, self-esteem, confidence and playfulness. The techniques are designed to be practiced in a chair to lively and familiar music. The practice is done either with stockings or in bare feet. Students get a workout at their current level of fitness, stimulate their brains, and finish classes with smiles and fresh positive outlooks.
Ageless Grace is an Active Living group fitness class. The class is taught in-studio. Students select one of three tuition options for Ageless Grace: the Active Living unlimited classes monthly program; the 5 Classes Active Living monthly program; or single class payment. Active Living programs are 12-month renewable commitment programs.
BAREFOOT STRONG
The human body is interconnected. Correcting imbalance in the foot has a causal change in the lower leg, hip, pelvis, thoracic spine, and shoulder, thereby improving balance and posture. It also engages the small stabilizing muscles of the foot and ankle, making them stronger and more flexible.
Barefoot Strong specifically targets foot to core training and deep core activiation. It engages students at a high level balance challenge and enhances lower body strength.
Barefoot Strong is an in-studio class offered with the Active Living tuition program with a 12-month renewable or 5-Classes monthly renewable contract. A special mat for enhanced available for purchase in-studio.
Body SCULPT

®
Body SCULPT® is a challenging and dynamic conditioning group fitness class using one's own body weight and simple equipment such as hand weights, resistance tubes, and floor mats. Students improve cardiorespiratory health, tone and build muscle, increase agility and enhance balance for overall functional fitness. All fitness levels are welcome. Shoes dedicated for indoor workouts are worn during Body SCULPT classes.
Body SCULPT is a movement option in the Active Living tuition program. Students take Body SCULPT in-studio. Students with the Active Living program have on-demand access to the studio's Body SCULPT video library through the Private Facebook Group.
GENTLE YOGA
A gentle yoga class begins with a gentle warm-up, then transitions to poses that link one pose to the next in a flow-like manner, using breath to move from pose to pose. Poses can include standing poses, balances, seated poses and simple inversions. Gentle yoga classes end lying down with the savasana. The body is energized with movement sequences, integrating breath and movement. Gentle yoga brings opportunity for beginners to learn yoga basics or for well-seasoned yogis to focus on the fundamentals of yoga practice.
Gentle Yoga classes are Active Living type group fitness classes at Body Moves. Students who are with the Active Living tuition program have access to on demand gentle yoga classes that are video recorded and in the video library on the studio's Private Facebook Group.
NIA

®
Nia is a movement form that combines music, mindfulness and dynamic movement to leave you physically energized, mentally clear and emotionally balanced. Nia classes combine 52 simple moves with dance arts, martial arts, and healing arts to energize and enliven well-being in body, mind, emotion and spirit. All parts of fitness are addressed: flexibility, agility, cardiorespiratory, strength and balance. It is non-impact, practiced barefoot, and is adaptable to individual needs and abilities. Ongoing Nia practice promotes a wellness lifestyle of fitness, health, power, and beauty.
Nia is an Active Living class, or group fitness class. Students take Nia in-studio.
QIGONG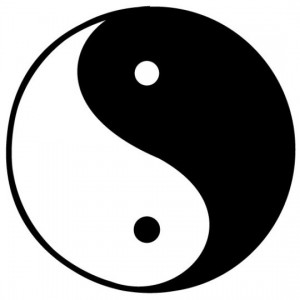 Qigong (pronounced "chee-gong") is a blend of two words. "Qi" means energy and " gong" means work. Qigong is an ancient Chinese exercise and healing technique that involves focus on the present moment, imagery, controlled breathing and movement exercises. The gentle rhythmic and meditative movements reduce stress, build stamina, increase vitality, and improve functioning of the immune system. Qigong is practiced in stockings or with bare feet and can be practiced standing or sitting. It is for people of all fitness levels.
Qigong is a movement option of our Active Living class program. The class is  taken in-studio. Active Living program students have on demand access to the studio's video library of qigong classes.
ZUMBA

®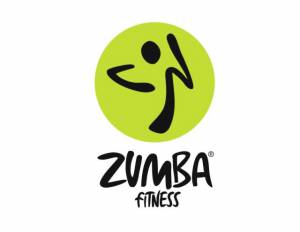 Exhilarating latin and world rhythms fuse in Zumba dance, combining elements of fitness – cardio, balance, and agility. Zumba dance routines incorporate interval training, alternating fast and slow rhythms to help improve cardiorespiratory fitness. Zumba boosts energy. Zumba is for every fitness level.
No special dance skills are needed. Shoes are required for Zumba but due to the lateral dance stepping walking/running shoes are not advised. Instead, sneakers or dancing sneakers are preferred shoes for Zumba exercise.
Zumba is an Active Living class at Body Moves. Students take Zumba in-studio.  Zumba class videos are available in the Private Facebook Group for Active Living students.
YIN YOGA



Yin is a quiet style of yoga practiced mostly lying down or sitting on the floor. Yin yoga has a slow pace, with no rapid movement from one pose to the next. Instead, each pose is held with mild intensity for several minutes. Yin yoga allows the muscles of the body to relax into each pose, with the help of props such as blocks, pillows, mats, and blankets. With the muscles relaxed, the connective tissue is targeted to encourage strength and flexibility over time. Students expect more deep forward bends, twists, hip openers, and shoulder openers. It is a healthful counter-balance to the flow and movement of vinyasa-style yoga.
Yin Yoga is one of Body Moves Active Living group fitness classes. It is taught in-studio. Students who have the Active Living tuition program also have access to the on demand yin yoga recorded classes in the studio's Private Facebook Group video library.
MAT PILATES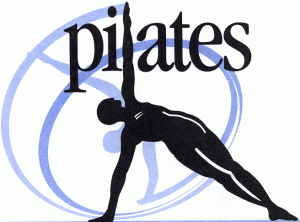 Pilates is an effective series of exercises done focusing on the core area of the body to help correct muscular imbalances and to improve posture, balance, coordination, strength, and flexibility. Mat Pilates at Body Moves is done on a yoga mat, meaning a Pilates reformer is not used. The instructor gives options to use resistance bands, balls and light weights to help level-up the Pilates experience.
We do not currently have a regular Pilates class as it is taught based on instructor availability.  Please check daily posts or or the Events tab for current information on upcoming Pilates series.