Active Aging Week has come to an end,
but its message continues!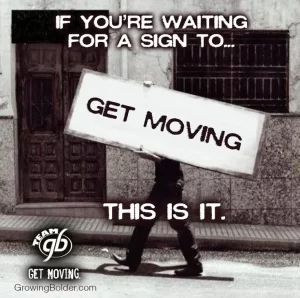 Are you in need a new beginning?
News flash! It's here!!
Too many times we put off a start to new habits or lifestyle changes because our mind tricks us into believing that we need a measured fresh start that can only happen at certain breaks in time, meaning the beginning of a new week or a new month or a new year; but that's simply not true!
In fact, people who successful lifestyle changes are often those who are able to "turn around" independent of where they're at on their journey. When they realize they are going the wrong direction, they do an about face.
If you were driving on the highway and suddenly realized you were headed the wrong direction, would you keep driving to the next city or the state line to turn around?  No! You would do it as soon as possible! So why don't we do that with bad habits?
Life happens, but it doesn't have to derail forever.
Decide to make a u-turn make a change TODAY!
But don't despair that you have to go it alone. Find new friends and renewed vigor to pursue healthy life choices with the Body Moves community!
Body Moves provides a safe, healthy environment to meet
new people with a positive mind-set.
And good friends are good for your health!
Friendships have a major impact on your health and well-being, but it's not always easy to make friends as adults!
Here's why it's worth it to pursue friendships:
Positive social connections that have been shown to combat depression and reduce high blood pressure by reducing stress and increasing happiness.
Friends help increase your sense of belonging and give you a sense of purpose. This boosts your self-confidence and self-worth.
Good friends encourage you toward a healthy lifestyle that includes movement and healthy eating habits. This influences your physical health, and when you feel better physically, you feel better mentally!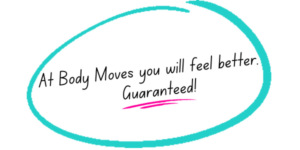 If you are not familiar with Body Moves, come for a visit!!
You can find our ACTIVE LIVING schedule HERE and our SPECIALTY class schedule HERE.
We offer a FREE ACTIVE LIVING class to new students,
as well as a "2 weeks for $25" introductory special.
If you are interested in SMALL GROUPS, you can find possible times HERE.
Small groups meet 2-3 times a week.
Bundle on package deals to save even more!
At Body Moves, there truly is something for everyBODY!
Visit us to find out what we have for YOU!!