Yoga for Grief, Loss, and Life Transitions




Zoom Workshop
The crisis of illness, death or separation from loved ones can be traumatic, yet inside these moments is an invitation to change. Yoga is an ancient tool of transformation. Learn how to use the simple yogic prescription of conscious breath and movement to bring healing awareness to your grief journey.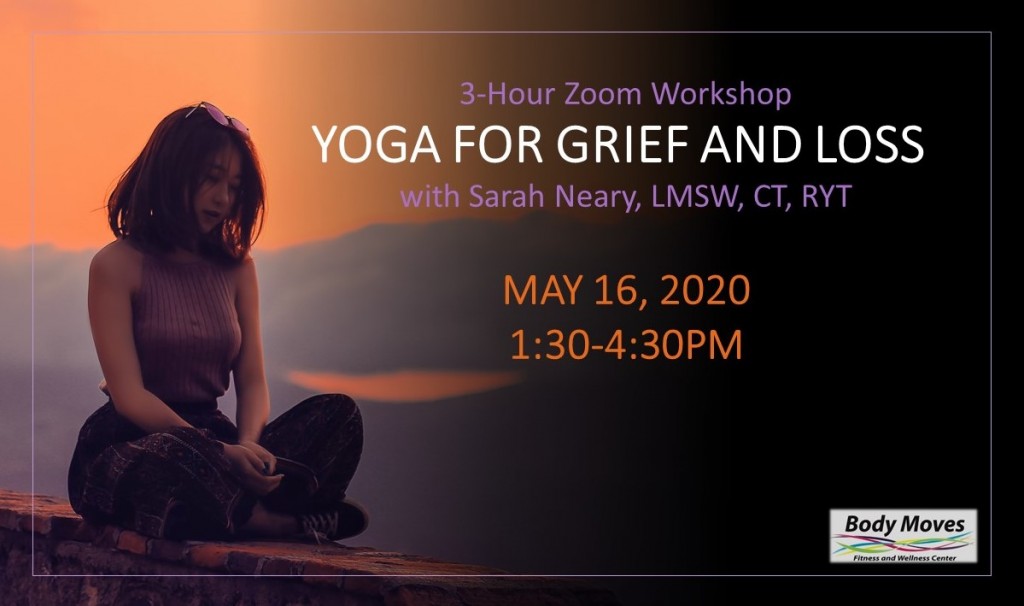 During this 3-hour workshop we will:
Address the universality of loss as well as its uniqueness, including what is happening physically, emotionally and spiritually to you in response to your loss.**
Bring your grief to the yoga mat.
Practice simple and accessible yoga postures to foster "active relaxation."

** There will be time for sharing personal experiences of loss, but this is not a requirement for participation.
Presenter Sarah Neary, LMSW, CT, RYT, will share her personal and professional experience with grief and loss; and how she uses the practice of yoga to build physical and emotional resilience during times of sorrow, confusion and change. Sarah is a social worker with Oaknoll Retirement Community, a yoga instructor with Body Moves Fitness and Wellness Center, an organic farmer, and artist.
"There is no fruit that
is not bitter before it is sweet."
-Pubililius Syrus
Registration may be completed online or by calling the studio (319-337-4777).
Tuition is $60 for this event. Zoom login information will be sent once registration is complete. Space is limited, so register early to secure your spot!!