Our food workshop "Small Steps to Eating Processed Food" has been rescheduled for Saturday, October 23, from 1:00-2:30PM.
Take advantage of this delay and register for this event!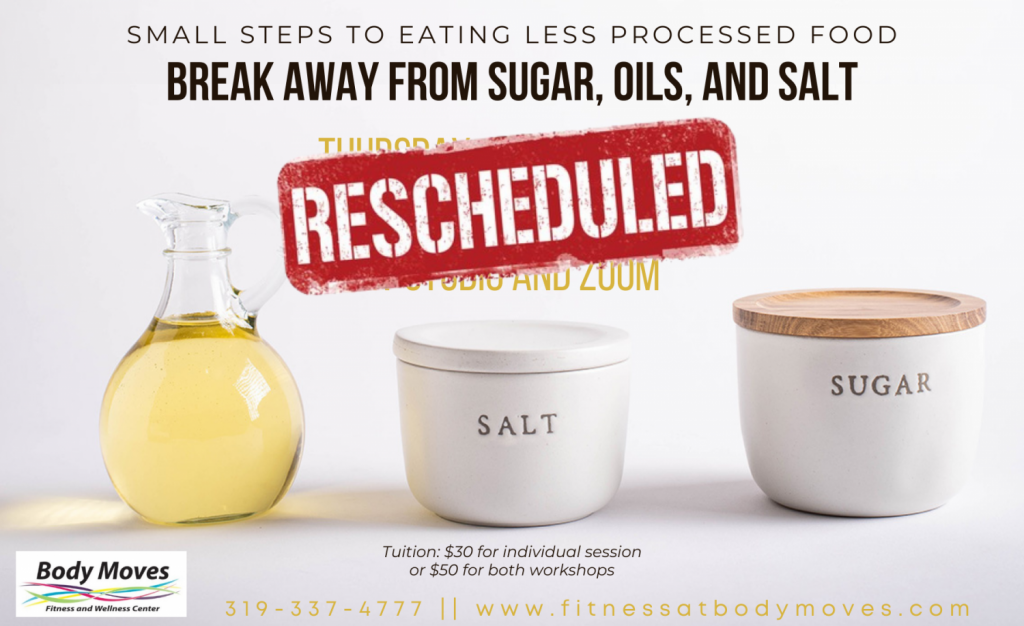 As a bonus, sign up for our second LIVE-WELL workshop at a discounted rate.
This hour-and-a-half workshop is scheduled for next Thursday, September 30, at 1:30PM.
Diets made of more plants and less animal products decrease chronic disease, decrease health care costs, increase years of healthy life, reduce poverty, and address the climate change crisis. The "Eat More of This and Less of That" workshop covers small steps to increase plants and decrease animal products in your diet.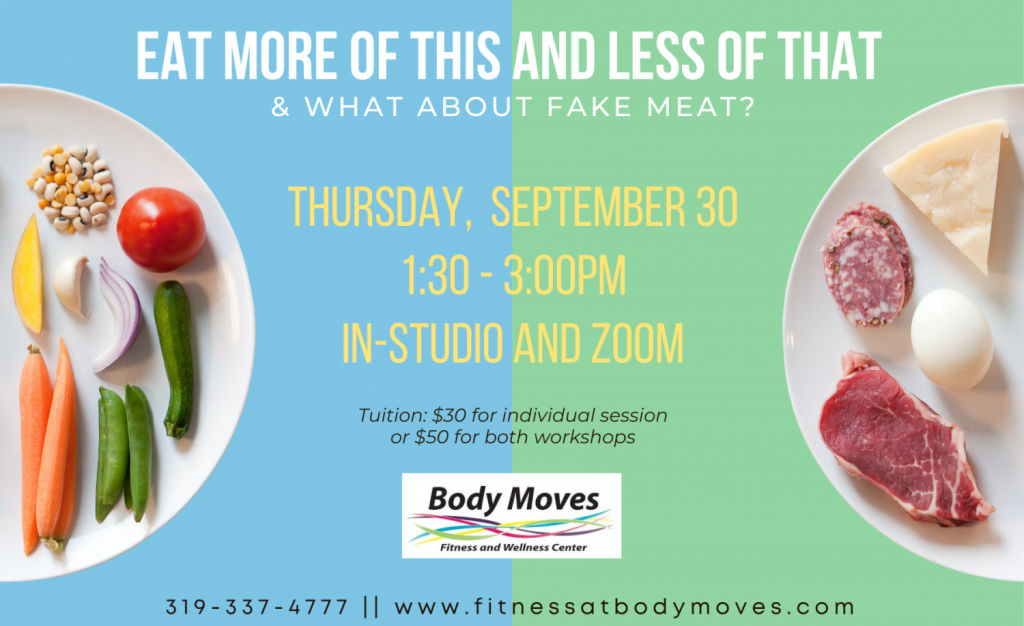 This workshop will help you:
Assess your current plant, meat, and dairy eating patterns.

Compare whole-food plant-based eating to the Standard American Diet way of eating.

Learn simple food purchasing and food preparation techniques that increase plant-based eating and decrease animal product eating.

Explore programs built on making small step changes to eating more plant-based food and less animal product food. Programs will include the One Meal a Day Plan, the Meatless Monday initiative, Forks Over Knives Meal Planner, and the Blue Zones Meal Planner.
This is a part of a LIVE WELL food workshop series.
Students can register for one or both workshops. Tuition is $30 for one or $50 for two.
Both workshops are offered in-studio and via Zoom. Sign up early if you plan to attend virtually.
Sign up by clicking here!