NATURAL SOLUTIONS TO ENHANCE YOUR WELL-BEING
with Heather Herman and Susie Bender
dōTERRA Essential Oils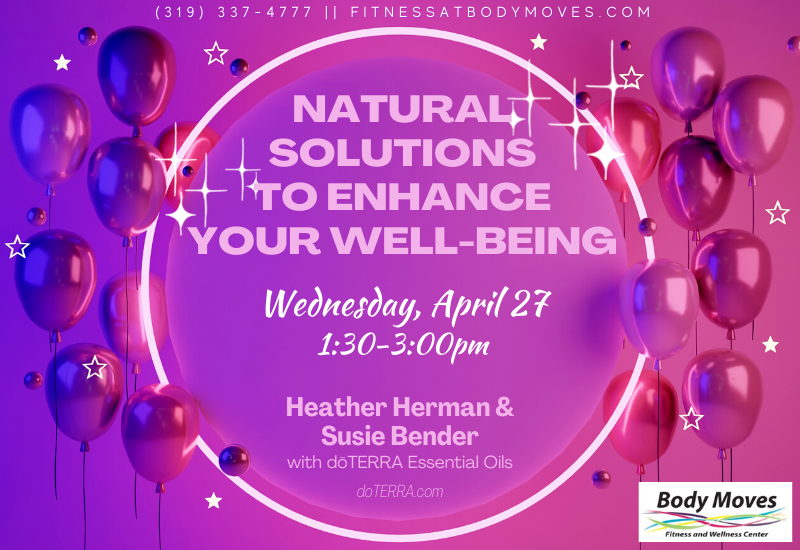 This is a FREE workshop,
so INVITE YOUR FRIENDS!
After a two year pandemic break, essential oils workshops will return to Body Moves! dōTERRA Wellness Advocates Heather Herman and Susie Bender will present a scentsational (literally activating your senses) and practical workshop on the use of essential oils to support your fitness and wellness goals.
This workshop is for you, whether you are new to essential oils, or if you want to learn more about how to use your oils! Susie and Heather will address the many classic uses of essential oils, the importance of tested sources and purity, plus they will introduce new essential oils that are safe and effective. Spoiler hint: One example is the new sunscreen products that dōTERRA has developed in response to many requests from consumers concerned with safety and efficacy!
Even better, there will be special door prizes awarded during the event for those attending!
NATURAL SOLUTIONS TO ENHANCE YOUR WELL-BEING
Wednesday, April 27
1:30-3:00PM


In-studio only
Don't miss out on this scent-sational event!!