We're commemorating
🎉🎈 9 YEARS 🎈🎉 of health 🍎 and 💪 wellness
at the Clock Tower in Coralville!
What better way to do that than continue to educate about health and wellness
with TWO WEEKS of FREE Workshops!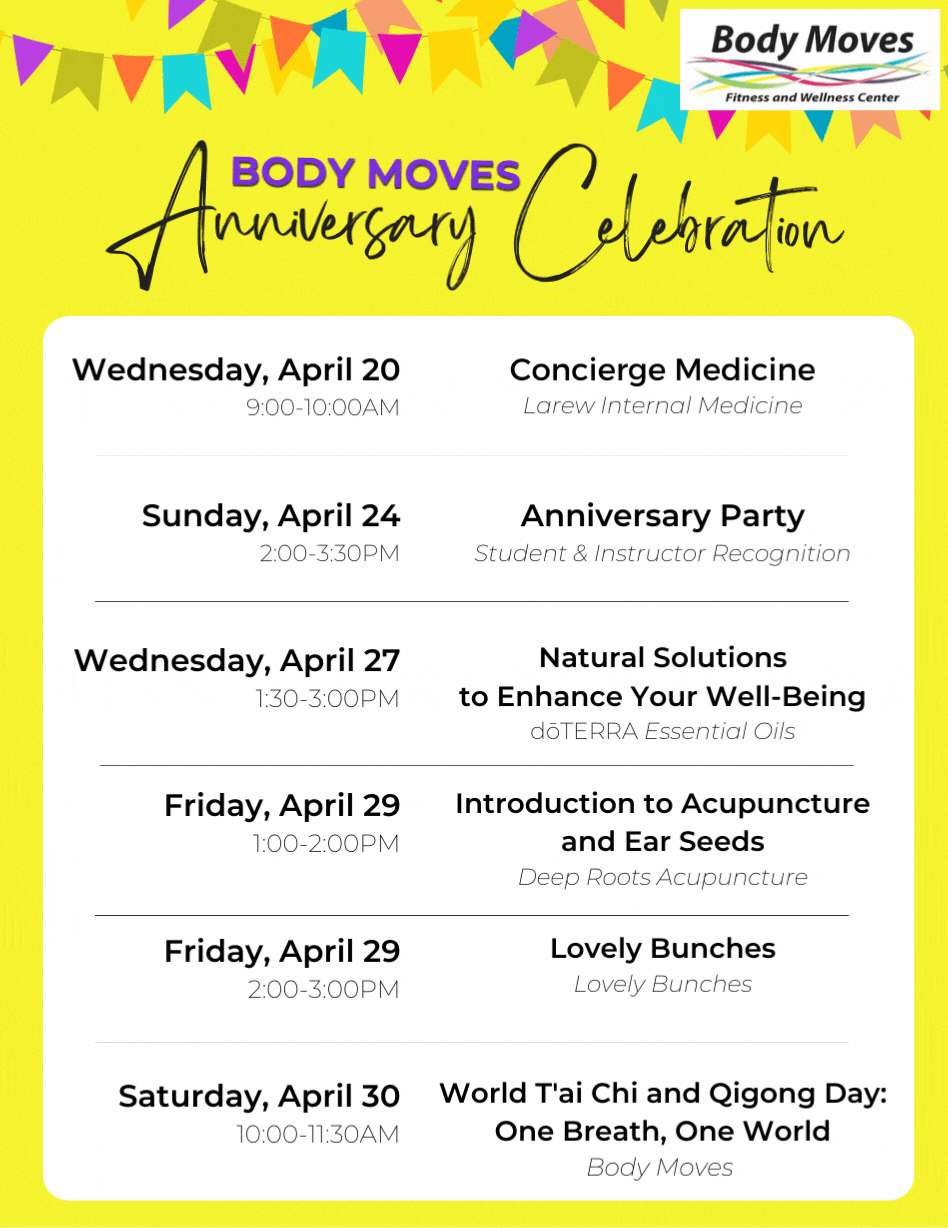 Check out our EVENTS page for the workshop descriptions and sign-up links!!