"We are what we repeatedly do. Excellence, then, is not an act, but a habit."
Do you know who said that? Many attribute this quote to Aristotle; unfortunately, he didn't say it. It was, in fact, Will Durant who first wrote this phrase in a small book entitled "The Story of Philosophy."
What Aristotle actually said was,
"As it is not one swallow or a fine day that makes a spring,
so it is not one day or a short time
that makes a man blessed and happy."
(Aristotle also said, "these virtues are formed in man by his doing the right actions."
Durant brought the two quotes together is one poetic, memorable phrase.)
Read the original quote from Aristotle again. Let it sink in. It is not just ONE day that makes a man blessed and happy. Doesn't that change your perspective on today?
Today does not define you.
It is just one of many. The goal then is not to have only happy days but more happy days — or even simply moments — than not.
And that is why we are on Day #13 of our Gratitude Challenge. The real challenge is how can we keep positive thoughts in our heads?
The answer: by putting positive things in front of our eyes!
Today's challenge is to make a gratitude board.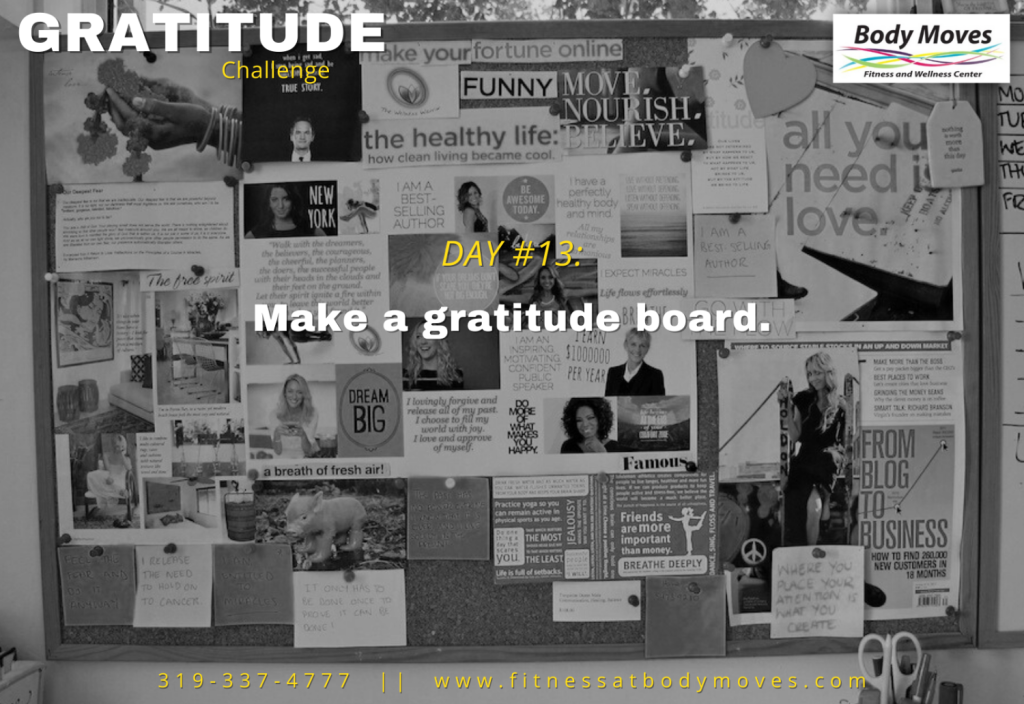 At home, I have a magnetic board with the quote, "Life doesn't have to be perfect to be beautiful." On it, I rotate pictures of my kids and family as well as notes from friends, poems, verses, and quotes.
It's a daily, visual reminder to me, a recovering perfectionist, that there is much beauty to be enjoyed in life, albeit an imperfect one.
To be honest, I have more than one board like this. There's one at the top of my staircase and one in my laundry room, two places I am sure to see on a regular basis. And who doesn't need a little encouragement while doing laundry!?
Now it's your turn. Make an gratitude board, be it quick and simple or big and elaborate, to remind yourself of ALL you have to be grateful for.