Head Smart: How We Train Our Brain
with Personal Trainer Holly Carpenter
FAI Certified Brain Health trainer Holly Carpenter is back with another Head Smart workshop. This two-hour workshop will focus on "How We Train Our Brain." It will be held virtually via Zoom on Saturday, August 1, 2020, from 1:00-3:00PM.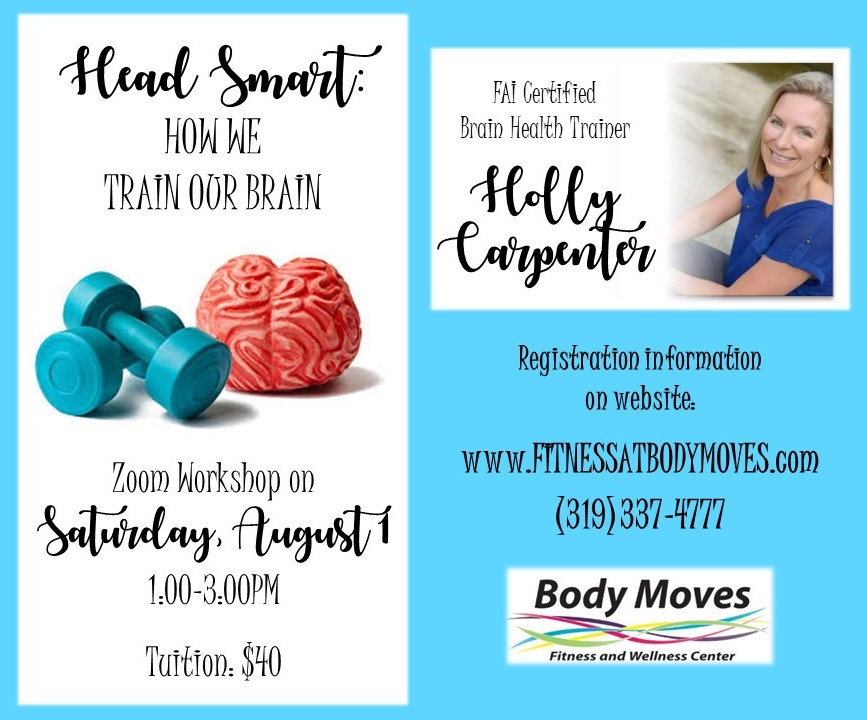 Holly will begin with a brief review of important concepts from the initial workshop, then expand on the concepts, looking at how different exercises can help shape your brain. There will be a time of Q&A at the latter end of the workshop.
Registration for this event is now open. Tuition is $40 for the workshop. You can register here online or call the studio (319-337-4777).