Symphony of the Cells Workshop: Inflammation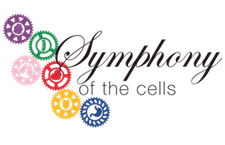 Essential oil lovers and those curious,
please join us for an
essential oils Symphony of the Cells workshop!
Symphony of the Cells™ (SOC) Spinal Technique is a collection of massage protocols laid out to assist your body systems to work in harmony and balance. Through spinal application of pure therapeutic-grade essential oils, SOC offers a holistic approach to well-being of mind, emotions, spirit as well as our physical body. Heather Herman, an experienced dōTERRA representative, and and Donette Johnson, a registered pharmacist, will talk about nutrition, the progression of illness, and how to use natural products on your personal wellness journey.
Following the teaching portion, each participant will have the opportunity to both give and receive the anti-inflammatory protocol. Please bring a button-down shirt or a robe which will be used backwards during the treatment as well as socks to protect the floor.
Space is limited for this TUITION-FREE event, so reserve your spot now!
You can sign-up online, by phone (319.337.777), or in person at the studio.