COHERENCE is…
the state when the heart, mind and emotions are in
energetic alignment and cooperation…
a state that builds resiliency…
leaving more energy to manifest intentions
and harmonious outcomes.

– HeartMath Institute
Generate an internal coherence (within ourselves) and an external coherence (with others around us) through a series of yoga, breathwork, meditation, as well as frequencies of the gong and chimes and crystals led by Body Moves yoga instructors Sarah Neary and Barb Sorenson on January 1 from 1:00-2:30PM.
The session will begin with a 20-30 minute movement portion followed by guided breathwork and meditation.
The large gong will then be played for 15-20 minutes. Deep tones will harmonize participants cells and bodily fluids/tissues to vibrate at the same frequency. It is deeply relaxing.
Next will be a period of silence followed by Barb on the chimes, using the lighter tones to bring class back to conscious awareness, reconnecting with the body and breath and the intention of coherence.
Barb will finish the session by bringing participants back to seated position with final intentions and namaste.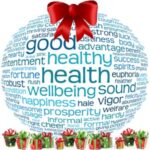 It is guaranteed to be a worthwhile investment in
your mental, emotional, and physical health.
NEW YEAR'S DAY
MEDITATION & GONG SESSION
Sunday, January 1
1:00-2:30PM
Tuition: $25