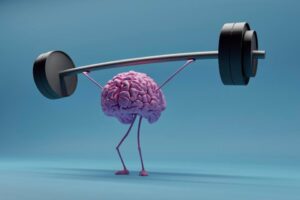 Most people associate exercise with health. Be it improving flexibility or muscle mass or decreasing fat levels, exercise is often seen as a physical activity, but is it more?

Do you ever think about the
neurological benefits
of movement?
Current research reveals how exercise improves cognitive functioning, mental health, and memory while also hindering the development of other neurological conditions like stress and depression.
How? Let me count the ways:
Decreased stress
Decreased social anxiety
Improved processing of emotions
Prevention of neurological conditions
Euphoria (short-term)
Increased energy, focus and attention
Hinderance to the aging process
Improved memory
Improved blood circulation
Decreased 'brain fog'
Read through that list again.
Isn't that amazing? In addition to all the physical benefits of exercise, there are a nuggets of neurological wealth to be reaped as well! And you can learn about them and how to incorporate them into your movement of choice in our upcoming brain workshop:
MOVE YOUR BODY, TRAIN YOUR BRAIN

Friday, March 17 and 24
1:00-2:00PM
Tuition: $60
Special Early Bird price if you register before March 13!!