Ever have a day that didn't go as planned? That comment resembles my yesterday, but I'm going to redeem it by switching up today's challenge. Here it is:
Make lemonade out of lemons.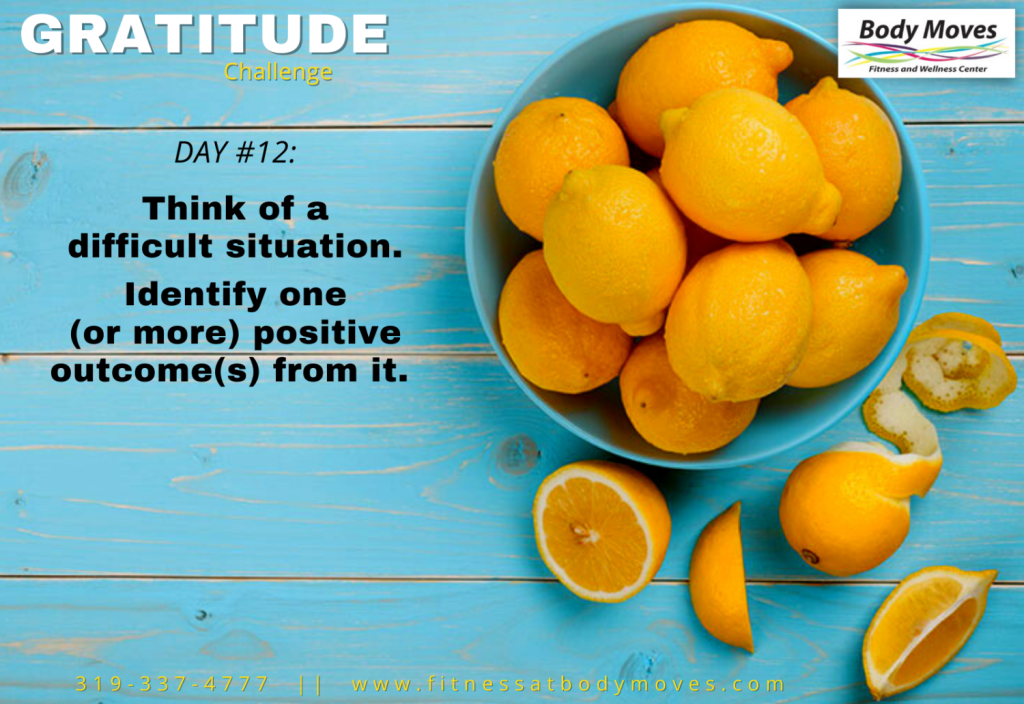 Think of a recent, difficult situation. Now, identify one positive outcome from it. Are there more? Just try. See how many you can glean.
The positives may or may not be weighty. Depending on the severity of the situation, they may not be great enough to remove the sting of the hard situation; however, simply acknowledging them does help soften the blow. And that's the blessing of having a grateful heart!
Remember, there is always something to be thankful for!
Enjoy your glass of lemonade!